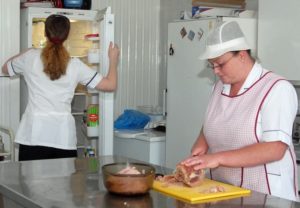 What is it?
The foundational economy, as defined by the Centre for Socio-Cultural Change (CRESC) in Manchester, is built from the activities that provide the essential goods and services for everyday life. These include utilities, food production and processing, retail and distribution, and health, education, housing and welfare.
Who's doing it?
Enfield council: Localising corporate social responsibility
Enfield is a London suburb that has been hard hit by de-industrialisation, and has found it hard to find a new niche since economic restructuring. Jobs from local manufacturing have not been replaced – and on official development statistics Enfield looks like a depressed town in the old industrial north.
Since 2010, Enfield began an experiment in community economic development – a pressing need considering Enfield's dependency on public sector jobs that were facing cuts. Working closely with CRESC in Manchester, policymakers in Enfield developed a strategy that eschewed conventional strategies of competing to attract inward investment, in favour of focusing on how best to leverage value from the foundational economy – mundane, every-day goods and services provided by public and private sectors, including education, health and welfare to retail and utilities in the private sector.
The strategy consisted of four main pillars:
Localise corporate social responsibility: engagement with Tesco, Thames Water and British Gas increasing their local corporate social responsibility (CSR) commitment to developing more apprenticeship opportunities for students in local colleges,
Ensure local benefits of council procurement: the council plans to map local money flows with a view to reducing leakage and increasing local retention. It has worked with British Gas to ensure that a £10m contract to retrofit social housing delivers employment for 100 Enfield school leavers, and on the development of a small local factory manufacturing insulation panels, providing 50 local jobs.
Build local supply chains: the council plans to revitalise the lost industry of glasshouse food production through a 50 acre commercial glasshouse development.
Re-design financial circuits: ambitions include connecting SME finance with stable sources of demand, and mobilising the local authority pension fund for investment in the local economy.
Share this post: