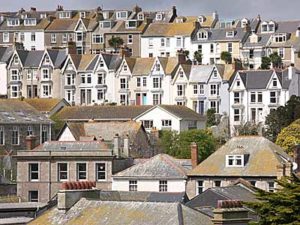 What is it?
Parish and town councils and neighbourhood forums can write a Neighbourhood Development Plan (NDP) for their area. The NDP can set out policies and plans for that area, like a development plan document but on a very local scale. Subject to conforming to national policies, as well as local plan policies for the area, and gaining support through a referendum of the local area, this plan will be adopted as a formal part of the development plan. This means that planning decisions have to be made in accordance with the neighbourhood plan (and other parts of the development plan) unless material considerations indicate otherwise. The 2011 localism act states that if more than 50% of voters support a neighbourhood plan it carries 'real legal weight' and the planning authority must bring it into force.
Who's doing it?
St. Ives: Using a neighbourhood to ban the building of second homes
In 2016, St Ives, a coastal community in Cornwall, held a referendum to ask its residents whether they agreed with a ban on building any housing other than 'principal homes'. The 12,000 local parishioners voted overwhelmingly in favour of the neighbourhood development plan (NDP) that includes this planning provision.
St Ives is one of many coastal communities around the UK who face this challenge. Tourism is an essential part of its day-to-day life and impacts significantly on planning issues as the demand for property is high. St Ives' NDP determined that further development of new open market housing without any restrictions on occupation, which could be used as a second or holiday home, is no longer socially, economically or environmentally viable in the NDP area.
According to St Ives council, 25% of the town's residential properties were second homes in 2011, a 70% increase in a decade. Following the referendum, they were challenged, however, by the local land agent RLT Architects, which argued that the plan infringed the rights of people who live in a capitalist society to buy property where they want. In November, a high court judge ruled that St Ives' proposal did not breach human rights legislation, and the neighbourhood plan was formally made in December 2016.
Share this post: