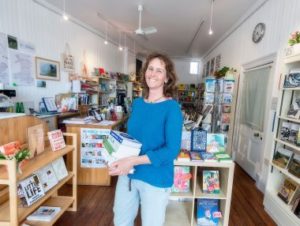 What is it?
Responsible Finance Institutions are professional social enterprises that provide finance to viable businesses and social enterprises which aren't able to secure funding from mainstream lenders, in order to allow them to bring social and economic benefits to people, places and businesses. They offer a supportive service, treat people fairly and re-invest any profits generated to help more people and businesses access finance.
Who's doing it?
Malvern: Saving the local bookshop from closure
When the independent bookshop in Malvern announced it was closing down in 2012, a few members of the community came together to figure out a way to open a new one. They formed a cooperative, drew up a viable business plan for a community-owned bookshop but didn't have the cash to get it started.
After fundraising as much as it could through selling community shares in the bookshop, the Malvern Book Co-operative approached Impetus, a responsible finance institution, with their plans to try and secure a loan to make up the remainder of their start-up costs.
Impetus found their plans aligned with a successful application, and with the promise of new jobs being created in Malvern their loan was approved, allowing them to fit-out their shop and café, and buy enough quality books to fill the shelves.
The Malvern Book Co-operative is now five years old and going strong; they employ local staff, pay the living wage and continue to operate in line with their own high ethical standards.
Share this post: