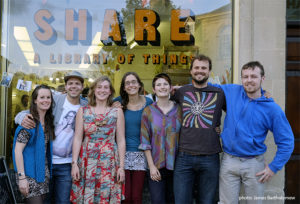 What is it?

The general power of competence was introduced by the localism act in 2011. In essence, it confirms that local authorities have the power to act in any way that is not prohibited by existing legislation. This replaces the power to promote wellbeing (local government act 2000), and also extends it because it removes the duty for local authorities to demonstrate a positive impact on social, environmental and economic wellbeing as the basis for new actions. The Local Government Association argues this has had the 'soft' effect of challenging the instinctive caution of local authorities and has especially encouraged parish and town councils to innovate.
Who's doing it?
Frome town council: Setting a new agenda for local politics
Since 2011 the town council of Frome has been governed by 'Independents for Frome' (IfF). This group of independent councillors first stood for election in 2011 contesting all 17 seats on Frome town council and winning 10. In 2015 they contested all 17 seats and won them. They have brought fresh thinking to local politics and are demonstrating the transformative possibilities of policy even at this hyper-local level. Inspired by the idea of 'flatpack democracy' (a democratic philosophy emphasising the importance of 'do it yourself' local action, developed by IfF member Peter Macfayden) and encouraged by the general power of competence in the localism act, IfF set about developing a radical new agenda for local politics. The results have been a range of policy measures including a local Community Interest Company, a renewable energy co-operative and a local 'share shop', where people can exchange equipment and skills – going above and beyond the services usually delivered by town councils. One of the most radical among these was the decision to make use of historically low interest rates and long-term fixed borrowing available through the Public Works Loan Board to finance investment in Frome. Since May 2011 it has borrowed a total of £1.77m on which it pays £122,000 a year. With that investment it has bought and restored Frome town hall, now home to the council and four other organisations as well as meeting spaces for the community. It also bought a green space in the centre of town that was at risk of development and restored an unused building to turn it into a community recording studio. There are great financial constraints on local government, but the Frome example shows that there is space for manoeuvre, given creativity and political will.
Share this post: