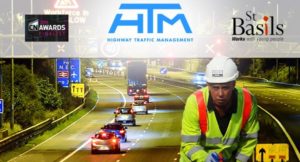 What is it?
A charter for social responsibility helps the local economy by supporting the local supply chain, creating jobs and making sure workers are paid a fair wage.
Who's doing it?
Birmingham: Setting out guiding principles of social responsibility for businesses
The Birmingham Business Charter for Social Responsibility is a set of guiding principles to which Birmingham council adheres and to which it invites its contracted suppliers, the wider business community, other public sector bodies and third sector organisations (including grant recipients) to adopt. In some cases, adopting the charter is a requirement of specific contracts or grants but in all cases adopting the charter is a visible and recognisable sign of an organisation's commitment to the local economy and its communities.
Charter signatories will need to consider and describe how they can improve the economic, social and environmental wellbeing of Birmingham and its citizens. Almost 400 businesses within Birmingham are signed up to it.
As signatories to the charter, businesses in the local area have been paired up with charities. Highways Traffic Management for example have worked with St Basil's to get three young homeless people into employment and homes, and Pricewaterhouse Coopers helped Aquarius establish its new social enterprise.
Share this post: