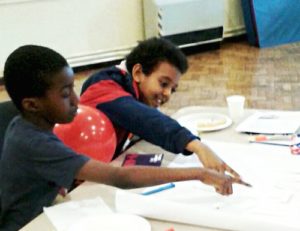 What is it?
The New Economics Foundation (NEF) has helped local authorities to develop an approach to commissioning based on collaboration with service users and providers. This ideally covers all stages, from defining the needs to be met and services to be delivered, identifying assets that already exist and need to be developed, to developing delivery plans. By taking this inclusive and collaborative approach, and drawing on local knowledge, the social value generated by public spending can be maximised and aligned with local needs.
Who's doing it?
Camden: Co-producing mental health services
Camden council worked to develop an outcomes-based commissioning model that generates additional value by relating service-level activities and outputs directly to the social, economic and environmental outcomes sought by the local authority for the area. Commissioning of mental health day services in Camden also incorporated an element of co-production. The service specification was described in general terms, and the requirement for services to be co-produced incorporated within it. Therefore, potential providers were encouraged to work with service users and local people to determine activities and outcomes.
Lambeth: Co-producing youth services with young people
In 2013, Lambeth council implemented an ambitious programme of co-produced commissioning for youth services, in line with a cross-council agenda which favoured collaborative and outcome-focussed service design. Young local people and commissioners worked collaboratively through a process of appreciative inquiry to explore expectations and assets. Together they developed a vision of an improved Lambeth and designed a series of outcomes against which to commission services.
Participation did not stop there, however. The group of young people interviewed bidding organisations and shortlisted preferred providers, and their choice was rubber-stamped by the council. This approach to commissioning shows that there is substantial space for creativity in commissioning and procurement processes, if local policymakers are willing to think outside the box. Moreover, by combining the professional knowledge with the local and experiential expertise of service users, commissioning was better informed and able to identify and address a wider range of problems.
Share this post: