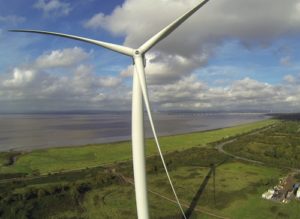 What is it?
Municipal energy is making a comeback as councils try to claim a stake in the market, helping to protect citizens from both fuel poverty and the impact of climate change.
Who's doing it?
Bristol energy: A 'triple bottom line for the city'
Bristol Council launched its own energy company, Bristol Energy, in 2015 in a bid to tackle fuel poverty in the city and reduce carbon emissions.
Speaking to New Start at the time of its launch, Bill Edrich, commercial director of energy at Bristol Council, said the company will bring a 'triple bottom line for the city'. 'It will create jobs, help us tackle fuel poverty and inequality, and encourage a switch to low-carbon,' he said.
The company supplies gas and electricity, at prices lower than those offered by current providers. The council is particularly keen to use its position in the energy market to switch those currently on pre-payment meter tariffs to smart meters, reducing fuel costs for vulnerable households and allowing the council to make savings to its social care and welfare budgets.
Bristol Council invested £3.1m in the new company and received European funding to create the initial outline business case. It expects to make a return of 12% after five years of trading and 35% by year ten.
Bristol Energy aims to source all its electricity supply from renewable sources by 2050, and to obtain it as locally as possible. Through a community-based finance model, the council supports local community energy organisations to set up renewable energy projects on council-owned land and buildings.
Other councils such as Nottingham have already ventured into the energy market, through Robin Hood Energy.
Share this post: