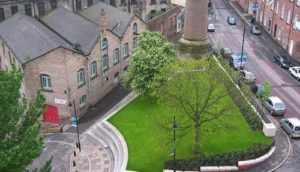 What is it?
Since the localism act of 2011 there has been renewed interest from communities in taking over unused local public assets and bringing them back into community use. In many places the local council supports and enables communities through this process.
Who's doing it?
Newcastle: Setting up a consortium to enable and support community asset transfer
The Open Doors Consortium was set up in 2013 to help groups in Newcastle to take over their community centre buildings from Newcastle Council. The Open Doors Consortium (ODC) was made up of five organisations: lead organisation Ouseburn Trust, Newcastle Council for Voluntary Service, Locality, Boxx Consultants and Sustainable Enterprise Strategies. The group was commissioned to provide independent advice and support to voluntary management bodies considering the multiple asset transfer of community centres, owned by the council. The Ouseburn Trust itself is one of the most successful examples of a partnership approach to local assets. It was formed in 1995 to protect the heritage of the Ouseburn Valley from demolition and worked closely with the council to protect the area's assets and turn it into the biggest creative cluster in the north east.
Share this post: