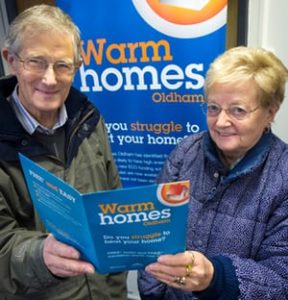 What is it?
With the devolution process in England focused on combined services and a general consensus that integrated public services are better for the public and for the balance sheet, there is currently a strong push towards integrated public services that offer opportunities for local organisations to work together and pool budgets with a view to increasing their impact. This approach can help break down organisational siloes, and encourage more outcome-focused and service user-orientated services.
Who's doing it?
Oldham: Pooling expertise and budgets to combat fuel poverty
In order to tackle fuel poverty and deliver savings in health and social care, the local NHS Clinical Commissioning Group (CCG), public health, and local housing associations in Oldham pooled a budget to fund a Warm Homes programme, investing £1.1m between 2012 and 2015. The programme increased energy efficiency and provided advice about fuel providers and debt. Apart from the initial £200,000 investment made by the partner agencies, most of the subsequent finance has been generated through Energy Company Obligation grants – money that is provided through a statutory duty for utility companies to provide energy efficiency reforms for those living in eligible areas, or residents on eligible benefits. As the main beneficiary of savings, the CCG pays a greater proportion than other partners for every person bought out of fuel poverty. The scheme is a good example of how collaboration and budget pooling can serve to encourage holistic approaches that are more effective in delivering broad outcomes, such as increased health and wellbeing, which cut across service silos.
Kent: Bringing arts and culture into health and wellbeing services
In Kent the local CCG and county council collaboratively reviewed their commissioning frameworks to engage arts and culture organisations in health and wellbeing services. This covered a range of services including a community-based mental health initiative worth £4m, early help and preventative services worth £8m and, most substantially, Kent's £50m waste management service. In the latter, the arts and cultural sector were engaged along with traditional providers to offer ideas relating to increasing public understanding of waste's environmental impact and generating community action. By mid-2016 the New Economic Foundation (NEF) reported a steep increase in the number of arts and cultural organisations engaged by the programme. Other local authorities should keep an eye on the progress of the cultural commissioning programme for any learning relating to the role that local arts and culture organisations can play in service delivery.
Share this post: