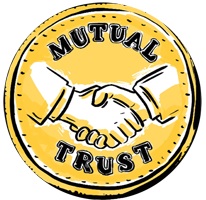 What is it?
As mainstream banks have closed their local branches and lost the trust of citizens, many have begun to look for alternatives and rebuild locally-based, community-focused financial provision.
Who's doing it?
Greater London Bank: A sustainable and ethical stakeholder bank
The Community Savings Bank Association is rebuilding a network of independent, customer-owned, local banks in the UK. One of its first banks to launch will be the Greater London Mutual, which will aim to serve some of the 440,000 Londoners without a bank account as well as those currently targeted by payday lenders. London also has the highest SME birth rates and also the lowest three and five-year SME survival rates, often due to a lack of affordable long-term credit.
The Greater London Bank is the UK's first full-service, regional stakeholder bank that has been specifically designed to provide inclusive and socially impactful financial services, whilst remaining a sustainable, responsible and trusted institution. It is called 'community benefit banking'. Inspired by the trustee savings banks but modernised for the 21st century, it provides fair, affordable and long-term financial services to individuals and businesses based in the Greater London area – including those excluded by the current system. Expected launch date is late 2018.
Share this post: