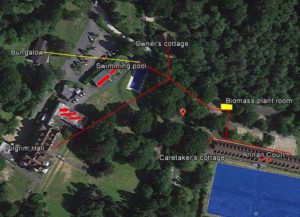 What is it?
The Rural Community Energy Fund (RCEF) supports rural communities in England to come together and develop their own community energy scheme. The RCEF is a £15m programme co-ordinated by WRAP and funded by the Department for Environment, Food and Rural Affairs (DEFRA) and the Department for Business, Energy and Industrial Strategy (BEIS).
Following the pre-application process, the RCEF programme provides two levels of support for rural communities. Firstly the fund provides a grant of up to £20k to check the feasibility of the proposed community energy scheme. This money can be used to pay technical or planning consultants fees, accountants and solicitors fees, project management costs and the cost of community engagement activities.
Secondly, if the project is found to be feasible, the fund offers unsecured loans of up to £130k for full business planning; this includes things like securing land, acquiring planning permission, selecting the right technology and developing a full investment business plan. If the plans are successful and capital investment is secured, the loan must be repaid with a premium. If for legitimate reasons the project cannot continue, the loan may be written off. Detailed advice and guidance on both stages is available from WRAP.
Who's doing it?
Brighton and Hove: Checking the feasibility of installing a community-owned heat network
Brighton and Hove Energy Saving Co-operative used funding from the Rural Community Energy Fund to do a feasibility project around installing a heat network connecting a school, a conference centre and two homes that are burning heating oil because they are off the gas grid. The project proposes generating heat from locally sourced wood chip. The highly insulated flow and return pipes deliver heated water efficiently through the system to keep the residents and students warm in winter. The project is estimated to reduce their consumption of heating oil by 63,000 liters per year, removing 114 tonnes of carbon emissions from the atmosphere each year.
Share this post: